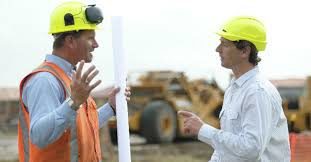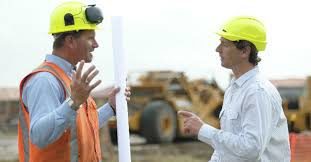 Many businesses rely on certificates of insurance (COIs) to verify coverage for other entities they do business with.  In particular the construction industry relies heavily on COIs in their operations.  But do all parties fully understand the benefits and potential problems of COIs?
Benefits of COIs
COIs do contain valid and pertinent information about the policies in effect for the Named Insured.  Items such as types of coverage, limits of coverage, effective and expiration dates, agent name and address, names of carriers providing coverage, etc.  All this information is useful to the certificate holder, especially for contractors at audit time as it will show the certificate holder's carrier that their subcontractors had their own insurance.  Also in the event of a claim caused by this subcontractor, their insurer's name and applicable policy number are readily available.
Potential Problems with COIs
Most often, however, upstream contractors need more information than what is described above.  Many contractors have specific insurance requirements that their subcontractors must meet in order to do work.  Requiring downstream contractors to justify specific insurance requirements on the COI is where things get a little tricky.  For example, suppose the upstream contractor is requiring a downstream contractor to represent on the COI that the upstream contractor is an Additional Insured on specific policies.  There are options available on the COI to reference this additional insured status, but I want to bring your attention to the two disclaimers stated at the top of the most commonly used COI, the current edition of ACORD 25:
ACORD 25 – CERTIFICATE OF LIABILITY INSURANCE
THIS CERTIFICATE IS ISSUED AS A MATTER OF INFORMATION ONLY AND CONFERS NO RIGHTS UPON THE CERTIFICATE HOLDER.  THIS CERTIFICATE DOES NOT AFFIMATIVELY OR NEGATIVELY AMEND, EXTEND OR ALTER THE COVERAGE AFFOREDED BY THE POLICIES BELOW.  THE CERTIFICATE OF INSURANCE DOES NOT CONSTITUTE A CONTRACT BETWEN THE ISSUING INSURER(S), AUTHORIZED REPRESENTATIVE OR PRODUCER, AND THE CERTIFICATE HOLDER.  
IMPORTANT: If the certificate holder is an ADDITIONAL INSURED, the policy(ies) must be endorsed.  If SUBROGATION IS WAIVED, subject to the terms and conditions of the policy, certain policies may require an endorsement.  A statement on this certificate does not confer rights to the certificate holder in lieu of such endorsement(s).
As stated above, if you require downstream contractors to add your company as additional insured, that downstream contractor will be REQUIRED to endorse their policies.  A statement of additional insured status on the certificate of insurance is NOT sufficient to grant additional insured status, as stated in the disclaimer above.  Additional Insured status requires the underlying policy to be endorsed.  If the agent that issued the COI fails to endorse the downstream contractor's policy with the appropriate additional insured endorsement, then the certificate holder/upstream contractor is NOT actually an additional insured; even though it is stated on the COI.  The potential problem is that most courts interpret the terms of the actual policy in determining coverage, not the COI.  So if you are relying solely on the COI to determine your downstream party's coverage, it is possible the downstream party may not actually be meeting your insurance requirements.  Check out this great article posted on the Expert Commentary section of International Risk Management Institute's website by David Dybdahl:  https://www.irmi.com/articles/expert-commentary/avoiding-common-insurance-certificate-errors-in-contracting-services.
Summary
The COI is a good document to reference basic information about policies, but not so good at confirming the actual coverage provided.  So you need more documentation in addition to a COI to confirm the downstream party's coverage.  There are many other benefits AND potential problems with COIs.  If you would like to learn more please contact me.
Chuck Thompson, Construction Risk and Insurance Specialist (CRIS) – CEO of Thompson & Smith, LLC.  An independent insurance agency and risk management firm specializing in the insurance and bonding needs of contractors.  Contact:
Email:  cthompson@thompsonandsmith.com.
Phone: 731-664-4784